OTRS package installation
The Conference Rooms package for OTRS (.opm file) is responsible for installing all necessary system components including: 
Database tables
Dynamic Fields
Backend files
Frontend files
---
To install the package, login to your OTRS system and open the Admin / Overview page. 



---
Find the Package Manager. 
You can use the Filter for Items field to narrow down visible options.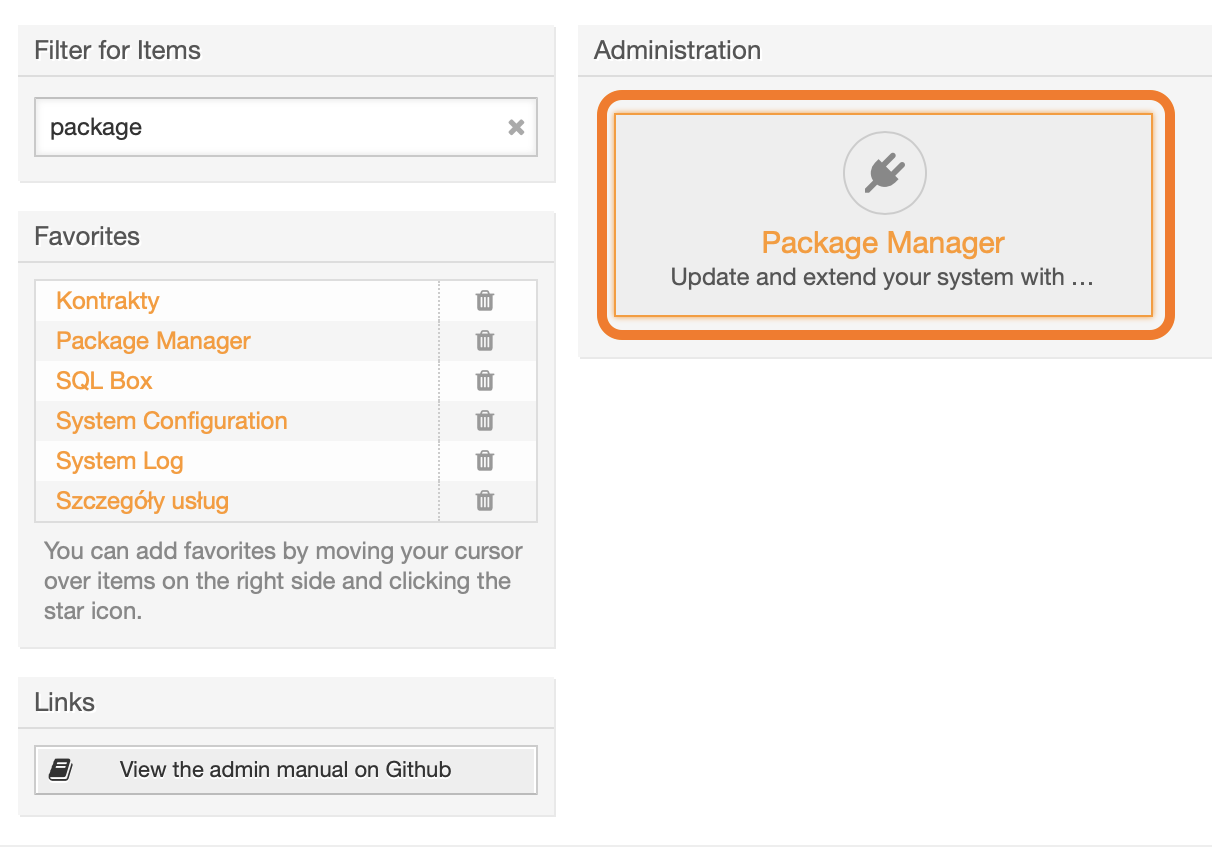 ---
In the Actions block on the left, click Choose file, upload the opm file and click Install Package.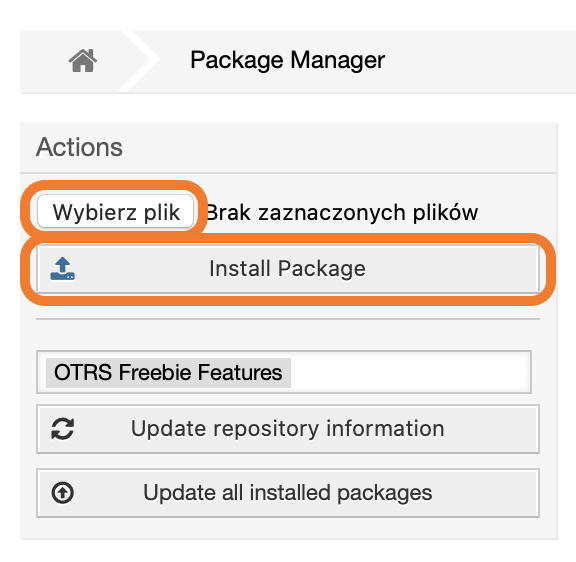 ---
If you see a notification about an unverified package, click Continue to proceed with the installation.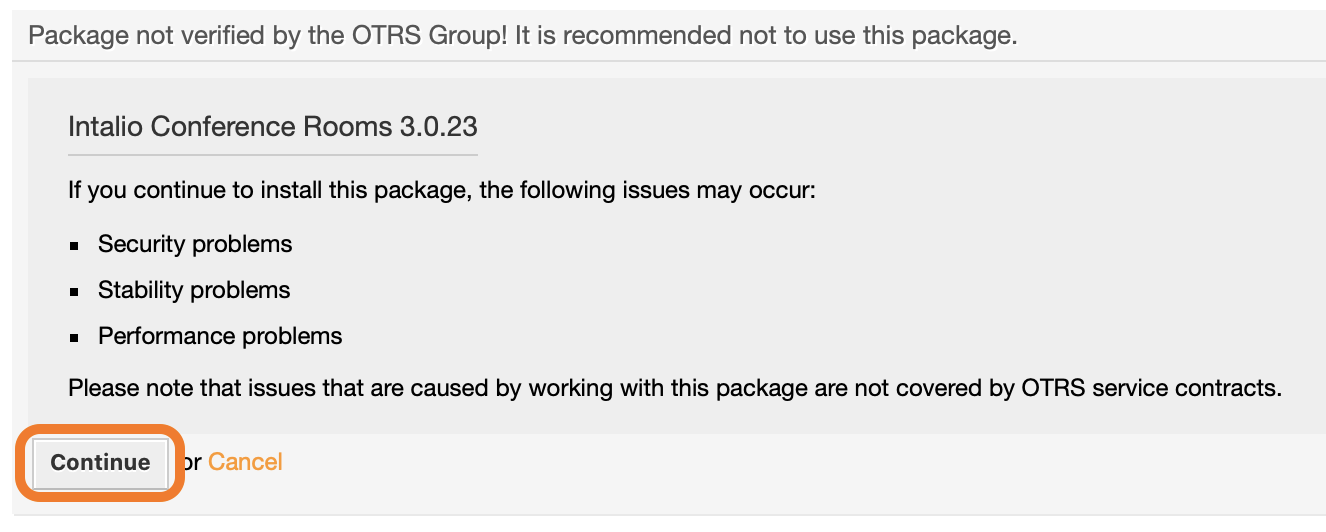 ---
If the installation was successful, you should see a welcome message on the screen.
The new tab is also visible in the main navigation bar.

---
Please note that the installation process might take a while. As long as the installation process is not completed the yellow bar will be displayed on top of the page.